Auroras
Green Marble
Photograph by Babak Tafreshi
Bright green auroras shimmer over a small Sami village in northern Sweden in a picture taken March 16.
The bubble-like picture was created using an 8mm fisheye lens, allowing the photographer to capture an all-sky view of the northern lights in a single frame
Southern Sky Show
Photograph courtesy NASA
From their vantage point high above Earth, astronauts on the International Space Station were able to capture daybreak (left) and nighttime auroras in a single frame.
The newly released picture, snapped on March 6 over the Indian Ocean, also shows a Russian Soyuz spacecraft (center) and a Progress resupply ship docked at the station.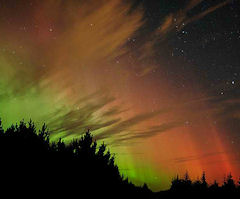 Sigurdur H. Stefnisson,
Heidmork near Reykjavik Iceland
Oct. 24, 2011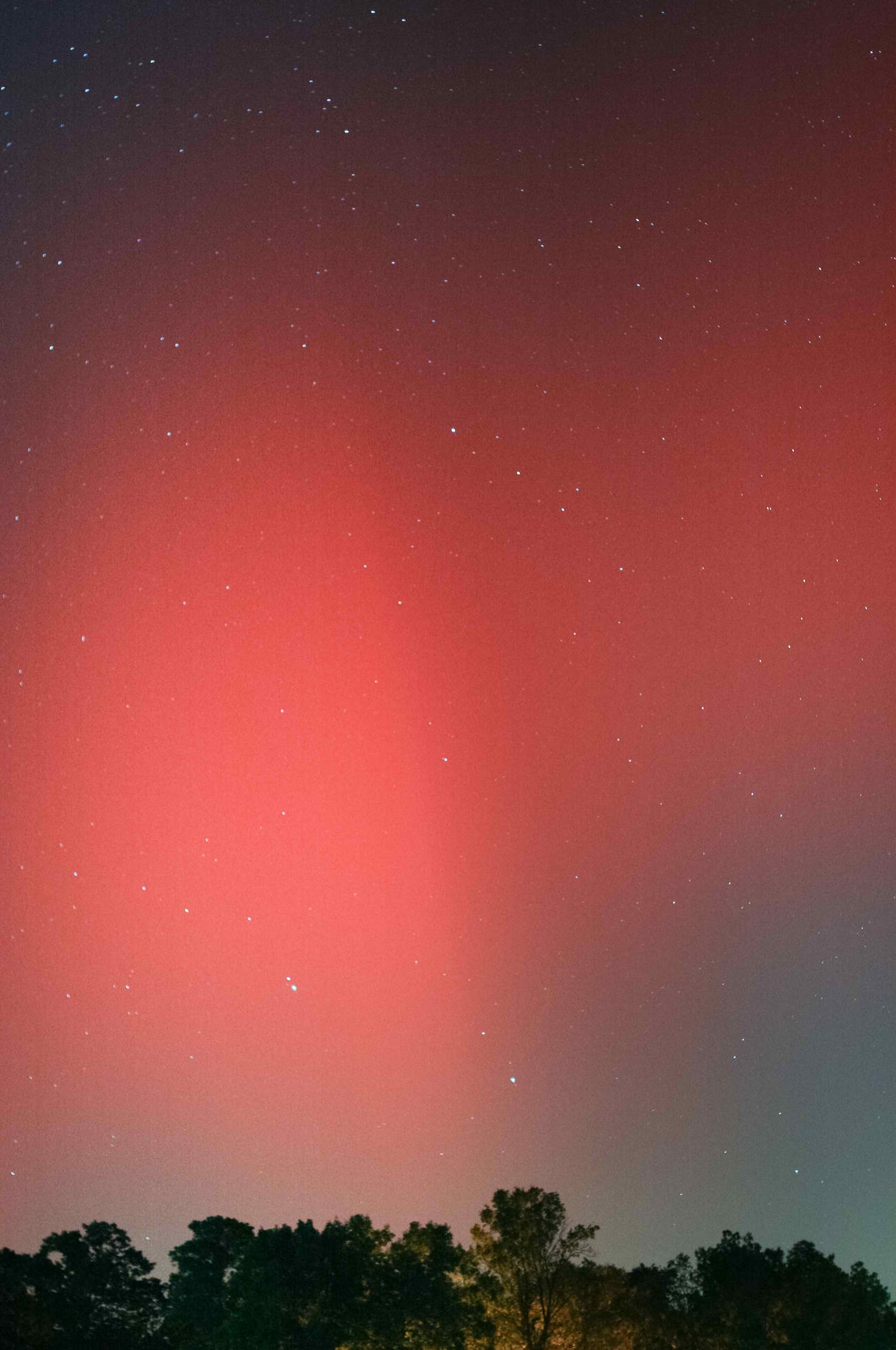 Jonathon Stone,
Baileyton, AL
Oct. 24, 2011
Northern Lights over Alabama…